6mm x 175mm dia 7075 T6 Aluminium Disc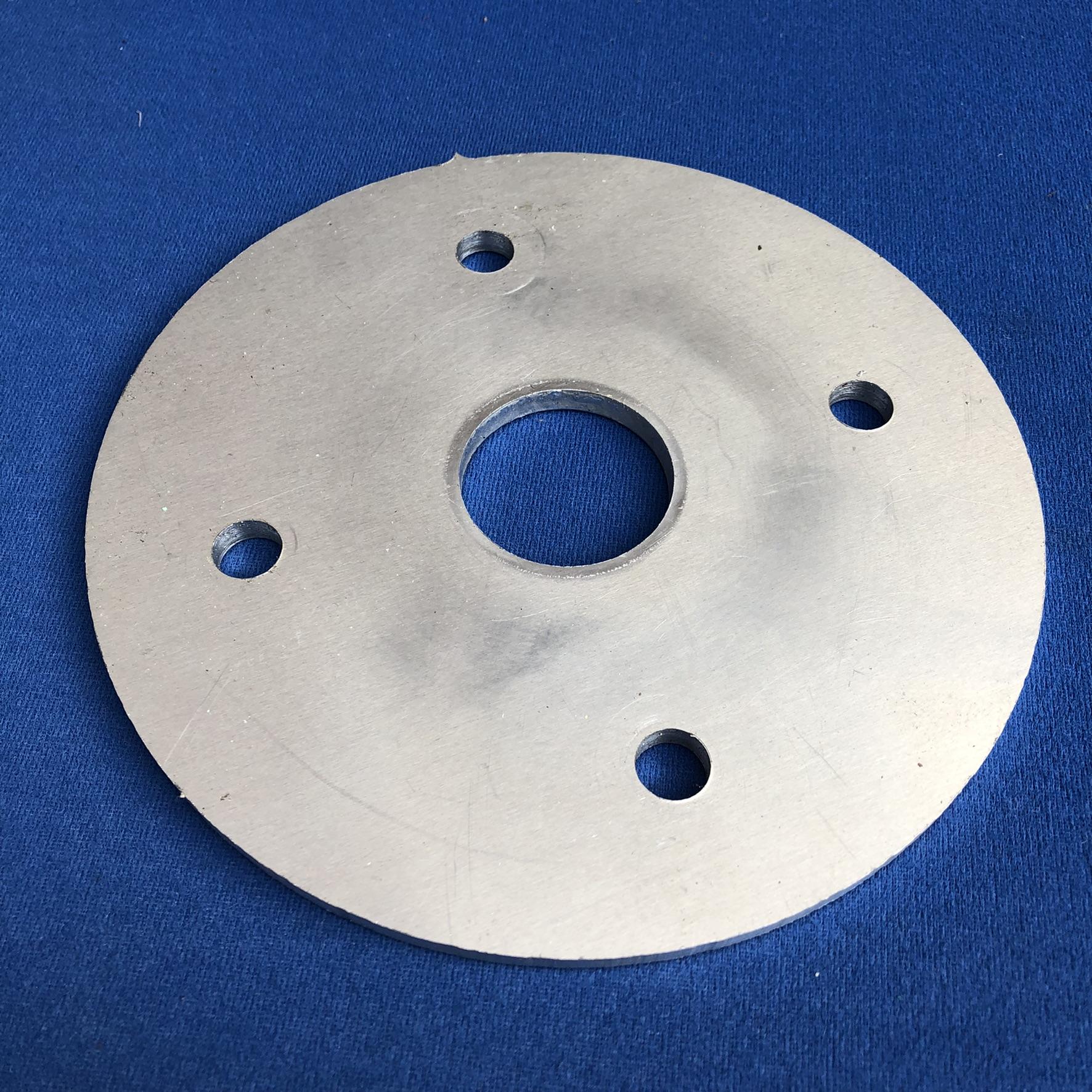 by Kingpin Components
Code: 6AlD
175mm dia by 6mm thick disc of 7075 T6 Aluminium.
These are leftovers from a job we do and for machining have a 40mm hole in the middle and 4 x 12mm holes 120mm apart. 
There is still a lot of useable ali in this disc and 7075 is not cheap to buy.