Aluminium Rear Disc Rotor for Suzuki RG125 FUN Wheel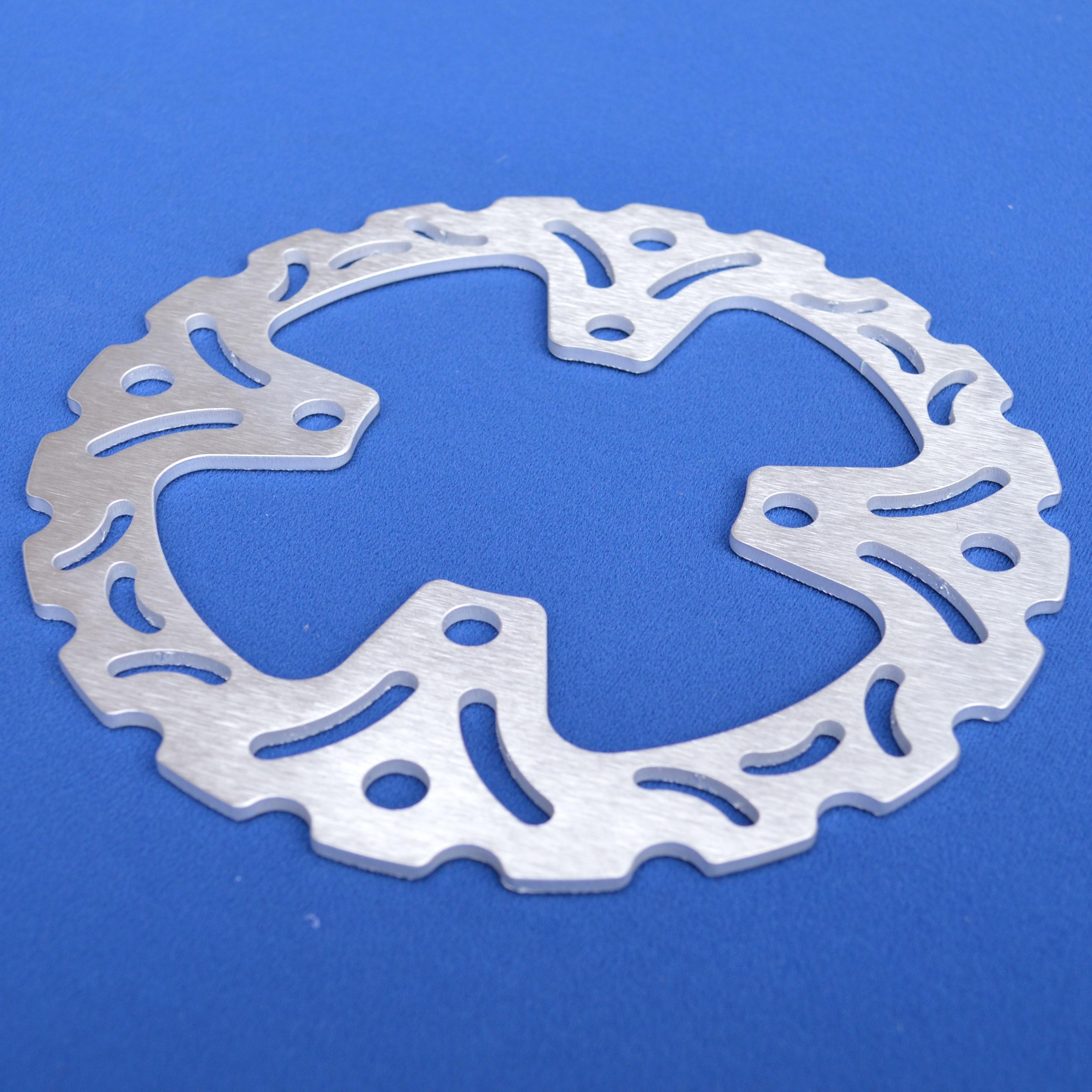 by Kingpin Components
Code: RG125AD
An aluminium rear disc rotor to fit a Suzuki RG125 FUN wheel. These wheels are often used on MZ race bikes and this disc gives a useful weight saving.
Laser cut in 4mm thick aluminium with the original 210mm OD, these discs weigh 155g instead of the 530g of the steel ones available. A saving of 375g!
Please Note: These are not suitable for use on road going bikes where the back brake is regularly used.