Dunlop Rubber Saddle Parts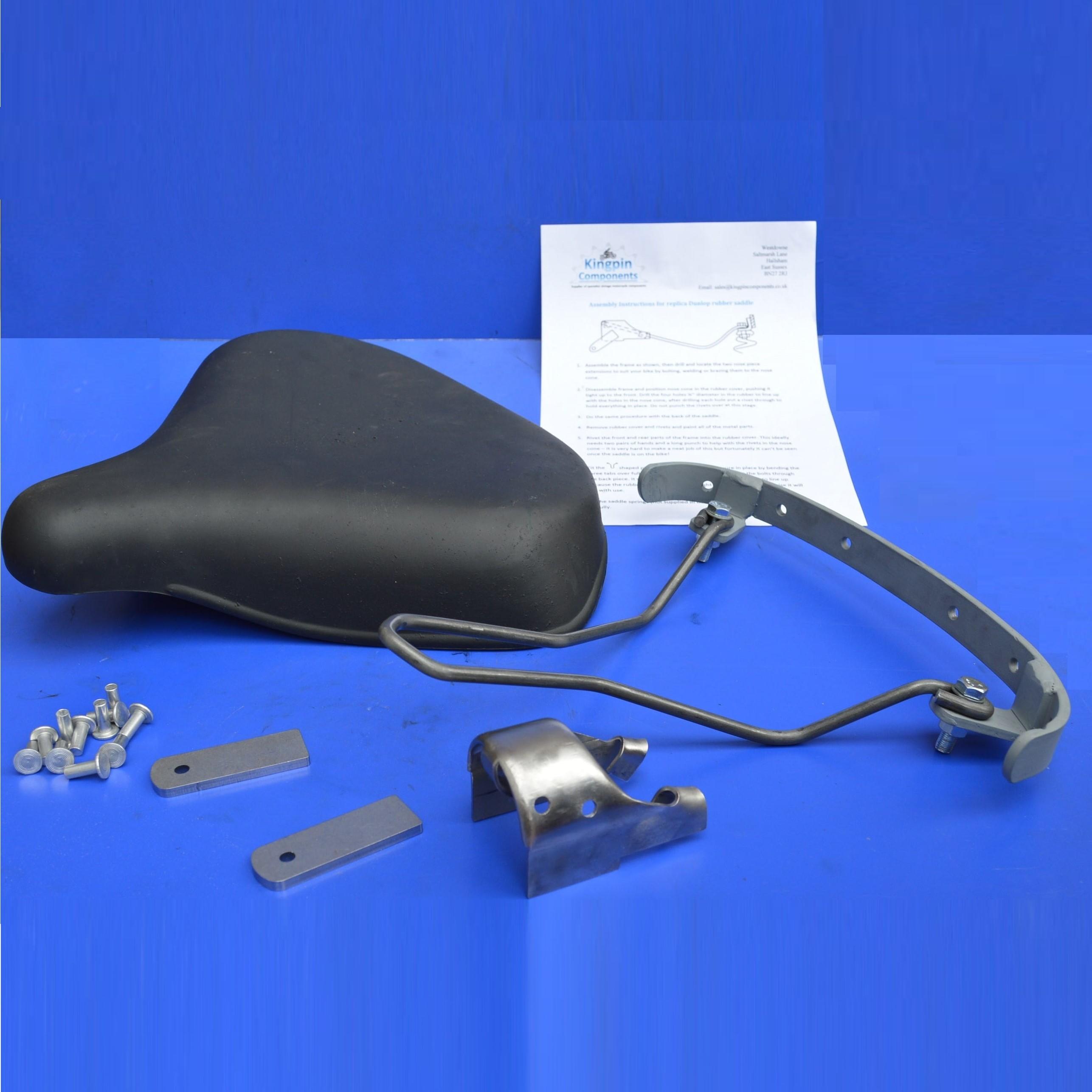 Unfortunately these are no longer available due to issues with the rubber cover mould. It is worn out and although we started looking into getting a new one made Covid-19 happened and our limited time and capital have had to go elsewhere for the time being. We can however continue to supply some of the other component parts of the saddle so you can repair your own or restore and old one if you have a good cover. Please select what you need from the drop down menu. 
Below is the description that accompanied the complete saddles, the numbers on the list tie up with the drop down menu. Any questions please don't hesitate to Contact Us
Found on many competition, road racing, scrambles and trials machines from numerous manufacturers in the 1920s, 30s, 40s and 50s, this brand new replica Dunlop saddle will add the finishing touch to your motorcycle.
These saddles are supplied as a kit so the final mounting can be customised for individual machines and rider comfort. Entirely manufactured in the UK, the kit consists of the following parts:
The rubber cover is moulded by a specialist company using our mould.

The nose cone is laser cut and then folded in house.

The nose extensions are laser cut and supplied loose to allow fitting to suit individual machines and riders

The spring steel frame is bent to shape using a CNC wire former.

The spring brackets are laser cut and CNC bent to the correct angle. The back piece is then formed and TIG welded to the brackets in house. 

Two 5/16 BSCy bolts with nuts and washers to hold frame and back piece together. The bolts are long enough to attach saddle springs (not included in this kit)

Ten aluminium rivets plus a spare to attach rubber cover to frame