Magneto Static Timing Light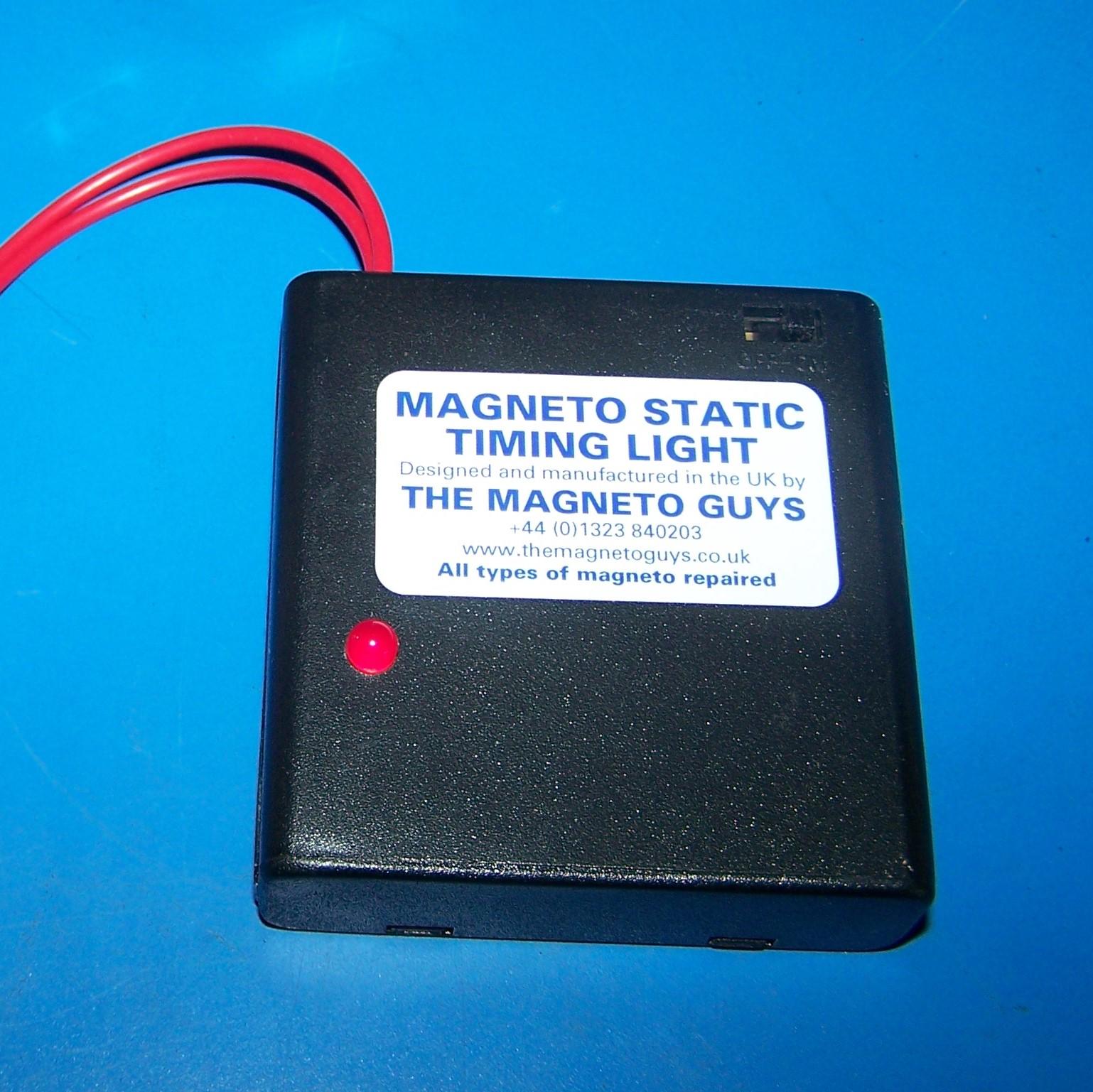 Manufactured here in the UK by The Magneto Guys, this Magneto Static Timing Light uses a custom designed electronic circuit and an LED indicator to show exactly when the points are starting to open. This makes setting the ignition timing an easy, precise operation. Powered by 3 AA batteries (included), this magneto static timing light comes ready to use and will work on all types of magneto and battery/coil ignition circuits too. 
More information on how these timing lights work are on the instruction sheet which we have made available for download.