Lucas MO1 Points Cap with Cutout in Nylon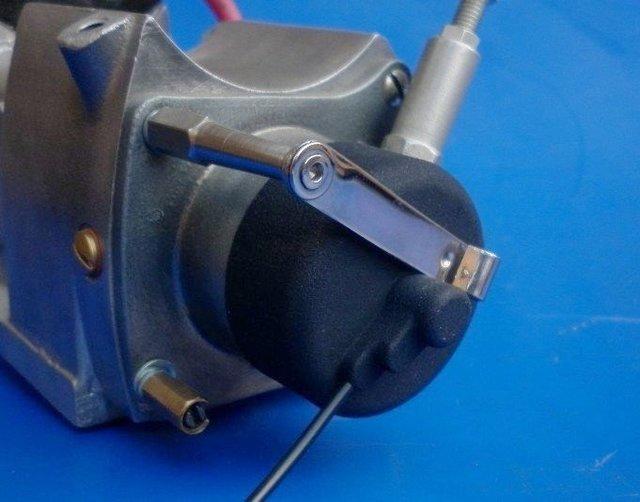 These cut outs allow Lucas MO1, N1, and some ML magnetos to be stopped by earthing the points. Normally only found on multi cylinder magnetos this method allows the magneto to be cut out and the engine stopped without the usual strain on valve gear encountered when using a valve lifter. Compatible with ignition keys, lanyards and oil taps, they also offer a range of security and safety benefits. 
Manufactured by us, this system involves a new points cap manufactured in nylon which houses a spring loaded carbon brush and comes with approximately 6ft of wired ready to be connected to your cut out button, oil tap, lanyard or key. These caps are a straight swap for your existing one and will fit Lucas MO1, N1 or ML magnetos.