Norton Girder Fork Spindle Nut Set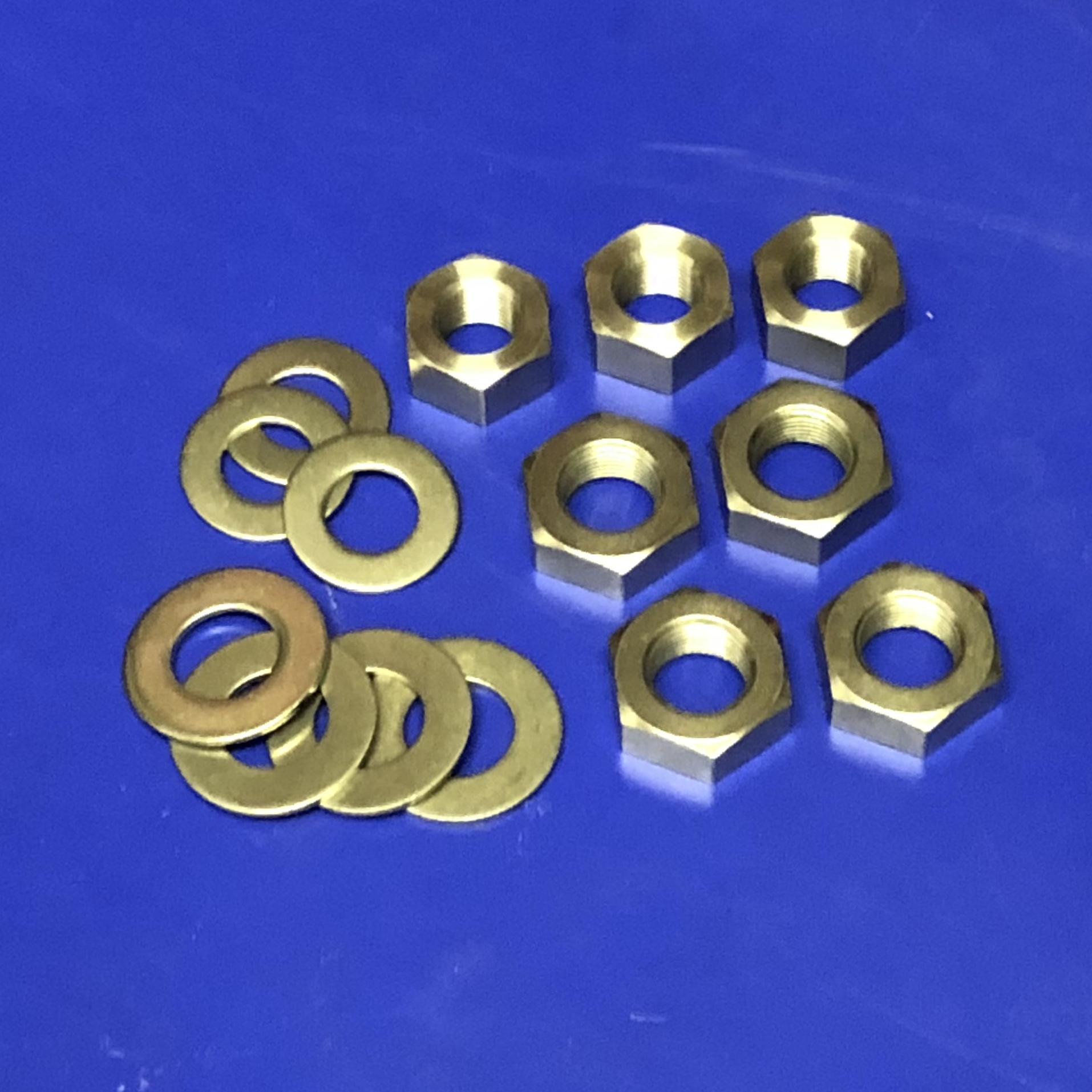 A set of nuts and washers to suit spindles on Norton girder forks consisting of:
4 x 1/2" BSCy narrow nuts

3 x 7/16 BSCy nuts

4 x 1/2" washers

3 x 7/16" washers
All supplied in stainless steel. 
Please note: The washers supplied here are the plain washers to go under the nuts. We do also sell the knurled ones used when adjusting the forks.